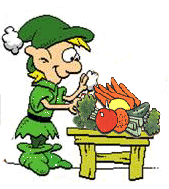 I don't want to brag or anything, but I made the best vegetarian chili in the history of the world today.
In other news, this Thursday, June 29th, our show will feature an interview with Jim Mahfood(!!!!!!!).
Check out what he's all about at www.40ozcomics.com.
Next Thursday, July 6, we'll be interviewing Jeffrey Brown(!!!!!!!!!! again!).
Take a peek at his business at www.theholyconsumption.com.
Q: Who's giving a psychology presentation about David B.'s
Epileptic
in ten hours?
A: Annie H.
P.S. Here's the
PODCAST FROM 06/29/06 SHOW
Our guest was Evan Saathoff (with awesome live in-studio musicky action!), a review of Charles Burns'
Black Hole
, and more! Thanks to Evan to joining us, and to you for listening!